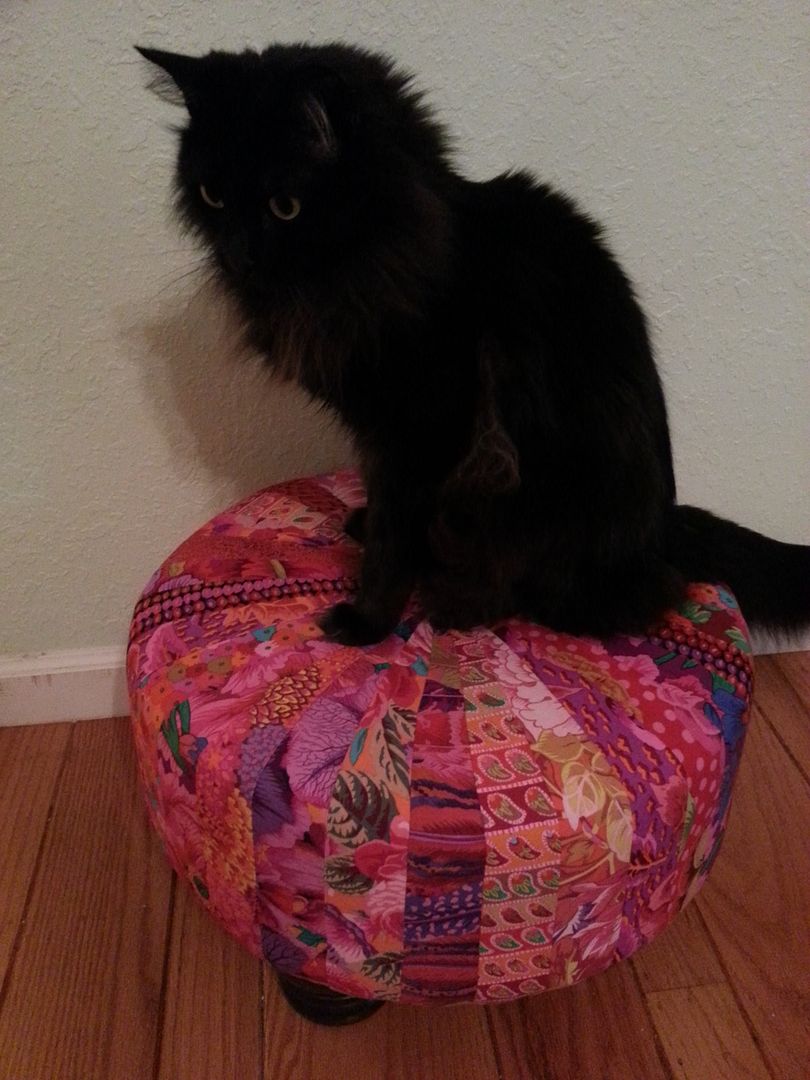 I've joined in on the tuffet craze and made one from some of my Kaffe Fasset Collective fabrics in my favorite color of fuchsia pink. It was so much fun to make and everyone in the class at my quilt shop had fun. If your local shop has a class, don't hesitate! It's really easy.
There are several patterns available out there, and I picked the one that has the option to make additional slipcovers. I'm already planning to make variations for Halloween and Christmas. I'll probably think of some others I "need."
My cat Dumbledore has already claimed this one. I need to scotchguard it to keep it clean I think.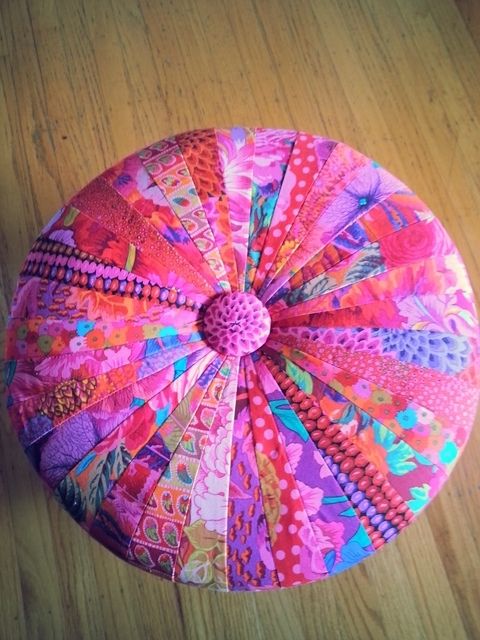 Here's a better picture, although I couldn't tweak the color to look exact. Nonstop cloudy days here make photography difficult. I used a mum in the fabric to cover the button.