Today I've been crocheting my "Fans and Pansies" afghan. I love how it's turning out. The metallic yarn has a nice sheen and drapes beautifully. My daughter told me it looks like I'm making chain mail.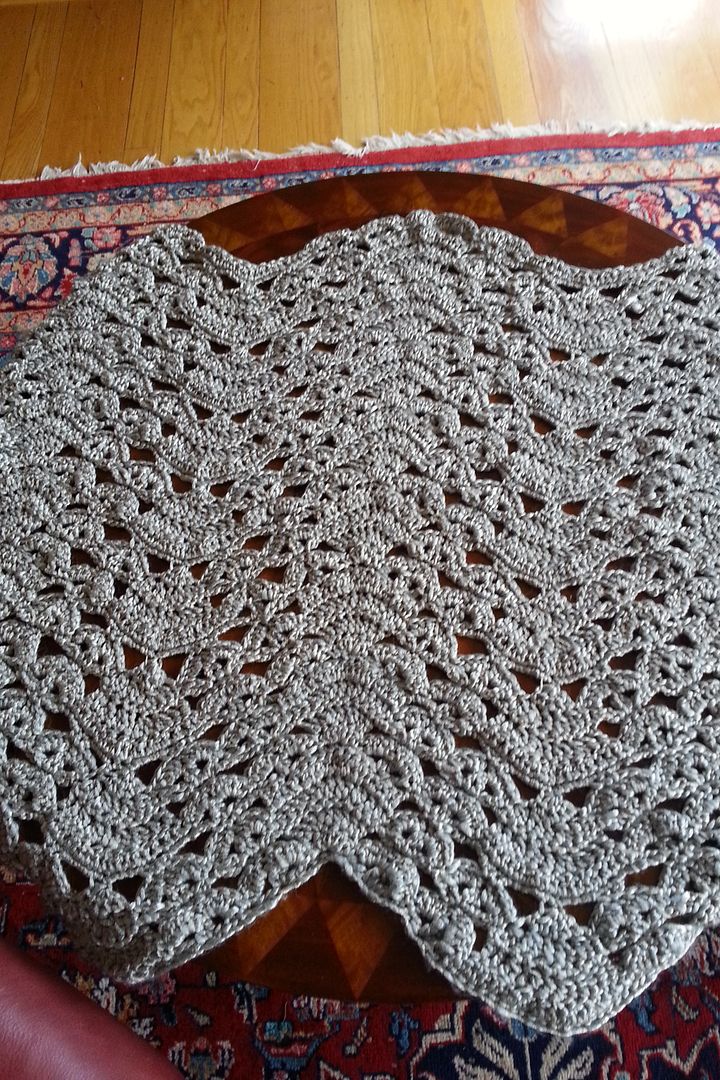 This photo gives an idea of how far I am. It's pretty wide but I draped it over the sides of this table. The pattern is complicated for me, so progress is slow. I can't watch television and work on this at the same time. Too much counting to keep track of! Any little mistake throws the whole thing off.
Linking up today with Kathy at
Kathy's Quilts
.